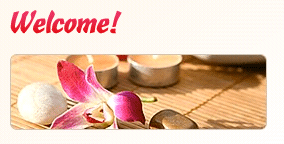 Acupuncture can treat a wide variety of conditions. Acupuncture needles stimulate a persons natural healing abilities. In Western medicine Acupuncture is most associated with treating musculo-skeletal conditions such as muscle strains or arthritis. Traditional Chinese Medicine, however, has used Acupuncture and Chinese Herbs to treat a much wider array of ailments (see list below). It is also used for stress relief, relaxation, balancing and the maintenance of optimum health. Most people have a variety of health concerns that we are able to address holistically. Depending on the individual patient and the condition being treated Acupuncture may be used alone or in conjunction with standard medical treatments.
We offer you the best service
Acupuncture
Chinese Herbal Treatment
Therapeutic Massage-Acupressure
Foot massage
Treatment Specialties
Upper Respiratory Tract
Acute sinusitis
Acute rhinitis
Common Cold and Flu
Acute tonsillitis
Respiratory System
Acute bronchitis
Bronchial asthma
Eye Disorders
Acute conjunctivitis
Central Retinitis Myopia (in children)
Cataracts (without complications)
Mouth Disorders
Toothache
Post Extraction Pain
Gingivitis
Acute and Chronic Pharyngitis
Gastrointestinal Disorders
Spasms of esophagus
Hiccough
Gastroptosis
Acute and Chronic Gastritis
Gastric Hyperacidity
Chronic Duodenal Ulcer (pain relief)
Acute Duodenal Ulcer (without complications)
Acute and Chronic Colitis
Acute Bacillary Dysentery
Constipation
Diarrhea
Paralytic Ileus
Neurologic and Musculoskeletal Disorders
Headache and Migraine
Trigeminal Neuralgias
Facial Palsy (early stage, i.e., within 3-6 months)
Pareses Following a Stroke
Peripheral Neuropathies
Meniere's Disease
Neurogenic Bladder Dysfunction
Nocturnal Enuresis (bedwetting)
Intercostal Neuralgia
Cervicobrachial Syndrome
Frozen Shoulder
Tennis Elbow
Sciatica
Low Back Pain
Osteoarthritis
Carpal Tunnel Syndrome
Back and Knee Pain
Fibromyalgia
Chronic Fatigue
Sports Injuries and Pains
Reproductive & Gynecological Conditions
Premenstrual Syndrome
Dysmenorrhea (menstrual cramps)
Spotting and Excessive Bleeding
Amenorrhea (Loss of Menstrual Period)
Impotence
Infertility
Incontinence
Prostatis
Mental Emotional Problems
Stress
Anxiety
Depression
Insomnia
We also offer you the best herbal medicine in the world. All of our herbal medicine are made in World's top companies. These products are all made according to the formula of ancient Chinese medical books. These formula have already used for thousands of years in China and other countries.
We accept
Health, Auto Insurance & Worker's Comp. most health insurance plans now pay for acupuncture treatments. If your injury is work or auto accident related, the expenses will be totally covered by the worker comp insurance company. Any further questions , please call Dr. Yu or fax your insurance card.?/p>